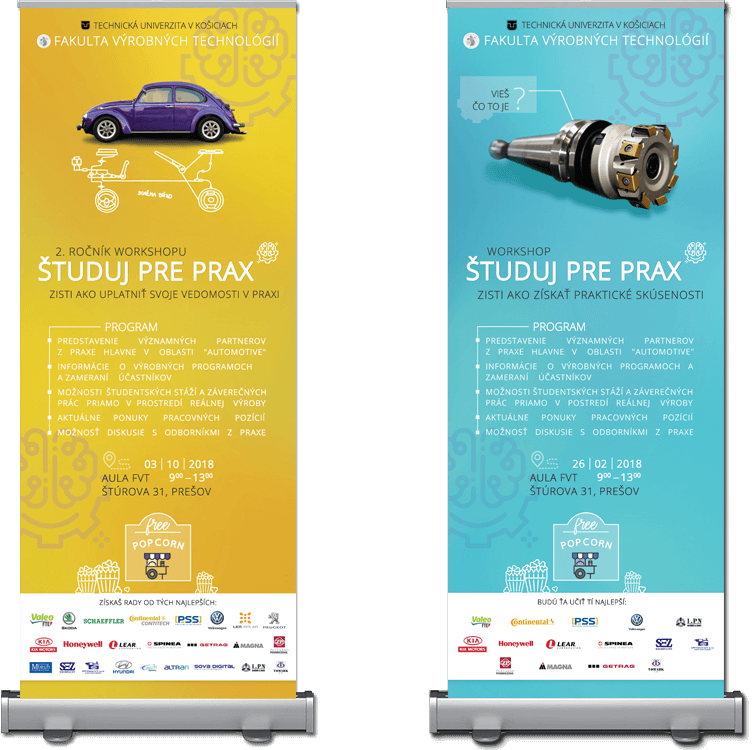 Study for Practice
The main purpose of the event is to present production programs and innovations, job positions and possibilities for traineeships. Due to a strong interest, the managers enable students of the FMT to complete their final thesis within their companies (such as Kia Motors Slovakia Ltd., Continental Automotive Systems Slovakia Ltd., Lear Corporation Seating Slovakia Ltd., Honeywell Turbo Ltd, etc). The event is accompanied by a rich program and is intended for all undergraduate students.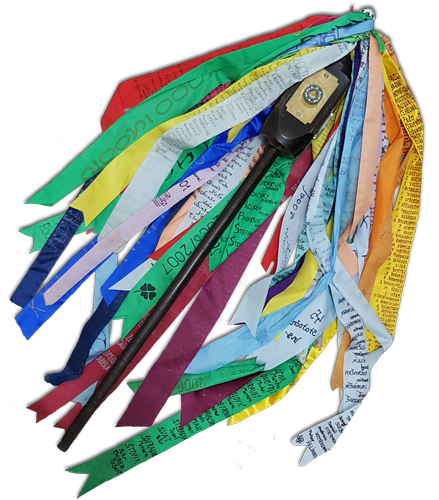 Ceremony of Handing Over the Sceptre
Cultural and social event at the Faculty of Manufacturing Technologies. Second-year engineering students hand over the sceptre of the branch as well as the sceptre of the Faculty of Manufacturing Technologies with the seat in Prešov to the first-year engineering students. Their duty is to protect and take care of both sceptres throughout the whole year. The event also involves the ceremony of handing over the Order of the oldest students of the Faculty.

Strong Arm
Within the sporting event called Strong Arm, junior and senior students measure their arms strength in armwrestling. After that, the winners will compete with teachers and faculty management. Finally, the overall winner will compete for the Dean's Cup with the Dean of the Faculty of Manufacturing Technologies.